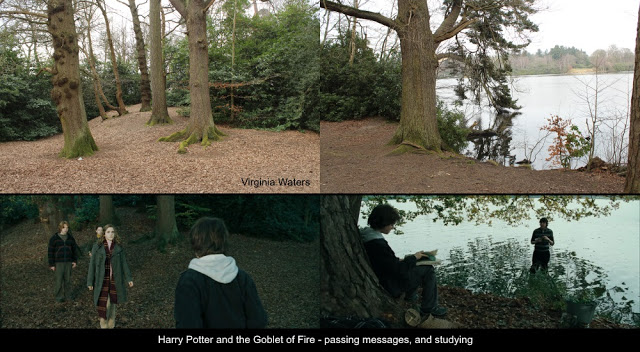 Filming for Fantastic Beasts 3 took place at Windsor Great Park this week. Sections of the Park were previously used for filming Hogwarts grounds scenes in Harry Potter and the Goblet of Fire
Actor Paul Candelent has been cast as Grindelwald's bodyguard in Fantastic Beasts 3. You can view the updated Role List on our 'What We Know' page here.
We confirmed the very exciting news that Fantastic Beasts 3 has wrapped principal filming!
Katherine Waterston spoke to the HFPA about her Fantastic Beasts character Tina Goldstein:
"I love that Tina is a person who is, who possesses kind of contrasting qualities. That she can be at once, insecure and confident, and I love that there was a little bit of room in that big, epic story to show that a person can be both strong and weak, you know. There's a very high premium these days put on the strong women roles, and I don't really like it. I don't think it's true to life. People are a jumble of things and the strongest, and most impressive also have their weaknesses, their insecurities, and I love that in this big crazy franchise there is this kind of quirky little story being told about a kind of inconsistent individual."
In an interview with ComicNewsInsider, Dan Fogler spoke about what Jacob is going through and his excitement for the third Fantastic Beasts film:
"Last time we saw him he was on the bridge to Hogwarts at the end of Crimes of Grindelwald and he's looking out on the horizon for her. Like he feels, like the door is wide open man. He has already forgiven her. He just loves her and you can imagine the time between the last movie and this movie, that's a lot of waiting. He's… Yeah. I think when you see him next he's a guy who's lost a lot. And it's a reflection of the time period. We're getting into the Great Depression. So, yeah, he's in a funk when you first meet him.

We're so excited for this next movie. It's a real adventure like… My favourite was Azkaban from the Potter movies because you have a sense of the characters and then you can really throw them into a wild ride, you can really throw them into a crazy adventure. I loved Azkaban and all the time travel stuff, the werewolf stuff. And so, in the same regard, we get to have a lot of fun and my goodness we added some great characters and Jess, Jessica Williams, we had some really excellent chemistry."
The 'What We Know' Role List has been updated to include an intriguingly descriptive 'Spy Building Worker' role.