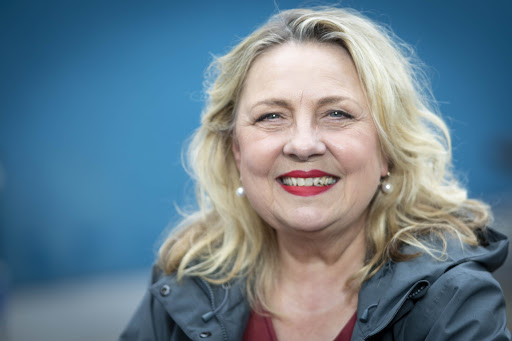 German actress Ramona Kunze Libnow has been revealed to have been cast in the role of 'Edith' in Fantastic Beasts 3. Nothing more is currently known about this new character.
Oliver Masucci, who plays the Head of the ICW, spoke to RTV about working on the upcoming film:
"Fantastic Beasts wasn't a set – it was an incredible number of sets. Several cities and countries, landscapes were built at Warner in Leavesden. They build London in London because then they can shoot longer and don't have to shut off. Several new studio halls were built during the shooting. There was a whole Berlin quarter in the snow. Bamboo forests and waterfalls.

We shot a certain scene for over a month with a so-called Spidercam. The camera flies through the room, rotates 360 degrees, through the crowd and back again and always catches you somewhere. The whole cast was there. Alison Sudol, who plays the adorable Queenie, Eddie Redmayne, Jude Law, Ezra Miller and Mads Mikkelsen."
The Berlin and China (bamboo forest) sets mentioned can be seen in set photos.
Speaking with TotalFilm, Mads Mikkelsen says the third film has 'a great, solid story':
"We've wrapped it up. Obviously I have only been part of it for half the time that the rest of the gang has. It was a lovely experience. I think they had a really great script; a great, solid story. So if that is anything to measure on, I think the film will be… you know, as magical as it has to be, with all the wonderful creatures, but also quite beautiful. There are some really interesting, heartbreaking stories in there. And hopefully that will come across.


We have done a few bridges that will allow us to recognise it, but we've also said we have to make it our own. I have been a fan of Johnny Depp since I saw him as a young man, and to try to bring his intensity and his way of doing it into my work is a no-go. I have to find my own, because his is unique, and I just have to let that be, and find a different path."