A supporting artist is playing the role of a 'Tao Supporter', as well as a 'Ministry Dinner Party' guest in Fantastic Beasts 3.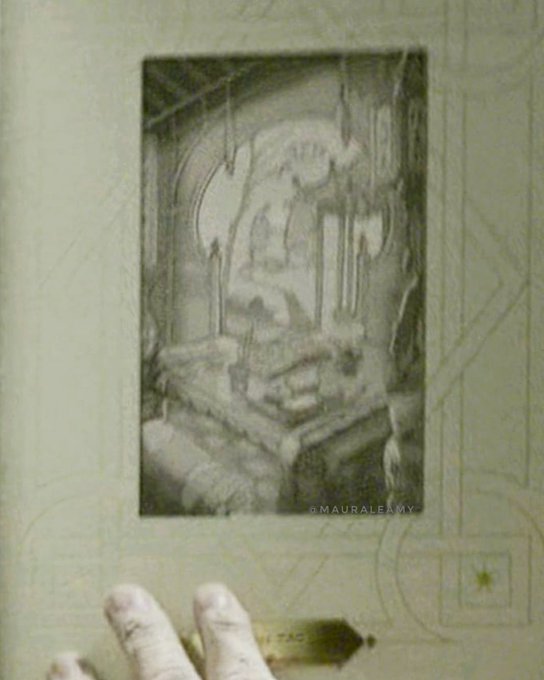 If you recall, 'Tao' was one of the names we found in the pages of Flamel's Phoenix book in Crimes of Grindelwald. Could this mean Tao is a Ministry politician of sorts?
Warner Bros. Studio Tour Hollywood announced they will reopen June 26th, and with it they'll bring all new interactive experiences, props, costumes and memorable photo opportunities for Harry Potter & Fantastic Beasts fans.
"..[fans can] learn more about the magical creatures from Fantastic Beasts in Newt Scamander's Shed of Magical Creatures."

JK Rowling updated her twitter header to that of the "lion grave" in Highgate Cemetery where George Wombwell is buried – the founder of a famous Menagerie, 'Wombwell' s Travelling Circus'! Could this be a clue for Fantastic Beasts?
Thanks to a new supporting artist role, we now know for sure there is a 'Magical Train' set to appear in Fantastic Beasts 3. Do you think we'll finally see another magical King's Cross platform in the upcoming film?
"…take a version of the Orient Express off to wizard-only villages in continental Europe (try platform seven and a half)"
Could this be how our heroes get to Berlin?
Speaking with derStandard, Oliver Masucci let slip on one of the large sets we'll see in the upcoming Fantastic Beasts film:
"When I was in the studio with Mads Mikkelsen on a stage that depicted a mountain range, with stairs and temples, he murmured to me: 'This set costs as much as a whole film with us'."
Wizards on the Underground: the role of a 'London Tube Commuter' has been added to our Fantastic Beasts 3: What We Know page.
Getting the tube to King's Cross station, perhaps?
Mads Mikkelsen spoke with the Times about taking on the role of Gellert Grindelwald after Johnny Depp:
"I mean, obviously they were going to do the film, and obviously he was not involved any more. But I didn't have a dog in that fight and I don't know what happened [in his private life], and I don't know if it was fair, him losing the job, but I just knew that the show was going on, and I would've loved to have talked to him about it if I had the chance, but I just don't know him in that sense. But they called me and they were obviously in a hurry, and I loved the script and so said yes. And I know it was controversial for many people, but that's just the way it plays out once in a while.

I didn't want to copy what Johnny had done. I think he's a masterful actor, so copying him would've been creative suicide. I had to figure out something that was definitely my own, and yet also act as a bridge to what he had done. My take is different, and the look is a little different, but we'll have to wait for the film's release to find out."